Barber Home – online workshop
Investigating Our Histories of Art and Climate Change with Worm: art +ecology
Join Angela Chan of curatorial project Worm: art +ecology to investigate climate and environmental issues throughout art history and in the Barber's collection.
Angela will host a guided workshop on how we might view and discuss painting, sculpture and prints through the lens of environmental research and global histories. This will be done through a presentation and open discussion.
Together we'll develop expressive and analytical skills to narrate the local and global histories of people, power and the environment – and talk about how these experiences have shaped today's climate issues.
*
This workshop is hosted over Zoom and is open to everyone.
It is aimed at an adult audience with an interest in art or climate issues. No prior knowledge required, just bring yourself and an open mind!
This event took place on Monday 7 December.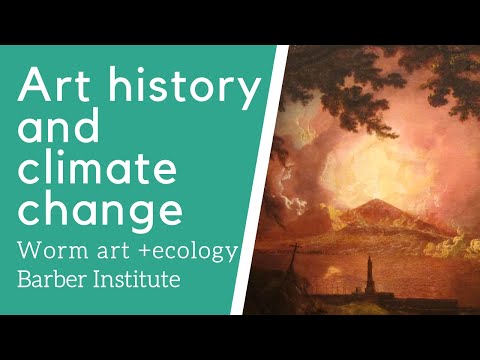 Image: 'Vesuvius in Eruption', Joseph Wright of Derby, 1777-1780,  oil on canvas, on loan from a private collection.